Meditation is beneficial for health and many studies demonstrate the health-giving properties of taking time out to still your mind. It is a great way to practice self care and prioritise yourself and your wellbeing.
It doesn't have to be about sitting crossed-legged and chanting – although many find benefit in this. Instead, I encourage you to get comfortable (either sitting in a chair or lying on the floor) so you can relax and get the full benefit of this time.
Meditation Groups – First Wednesday of the Month
During these monthly guided Meditation sessions we study and meditate with a different topic each month. There is usually a spiritual theme and the meditations often incorporate crystals and angels to aid spiritual development.
Cost £10 per session. For Crystal and Angel Meditation sessions, you will be given the crystal that you meditate with. Proir booking required. Please contact me to book or for more information.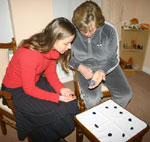 Meditation Sessions
I also run bespoke meditation sessions for individuals and small groups run at mutually acceptable times.
I can tailor these sessions for specific requirements e.g. spiritual development/angel/crystal/dragon meditations or to help with relaxation, anxiety, depression, moving forward in your life etc.
Mindfulness Sessions
Practising Mindfulness can help reduce stress and enhance our wellbeing.
When we're mindful and observe our thoughts, we can reduce stress, gain insights into our lives and health, enhance performance. It can also and increase our attention to what is going on around us in a positive way.
The NHS Website gives many benefits of Mindfulness which can be read here.
The Mayo Clinic describe meditation as "… A simple, fast way to reduce stress". Click here to read the full article.
Mindfulness meditation gives us a time in our lives when we can just 'be'. This can help us to suspend out thoughts and judgements and tap into our natural curiosity about the workings of the mind, helping us to develop kindness and worth – to ourselves and others!
Meditation Recordings and CD's
I have recorded several Meditations which can be purchased from me. These include:
Morning Meditation
Calm Meditation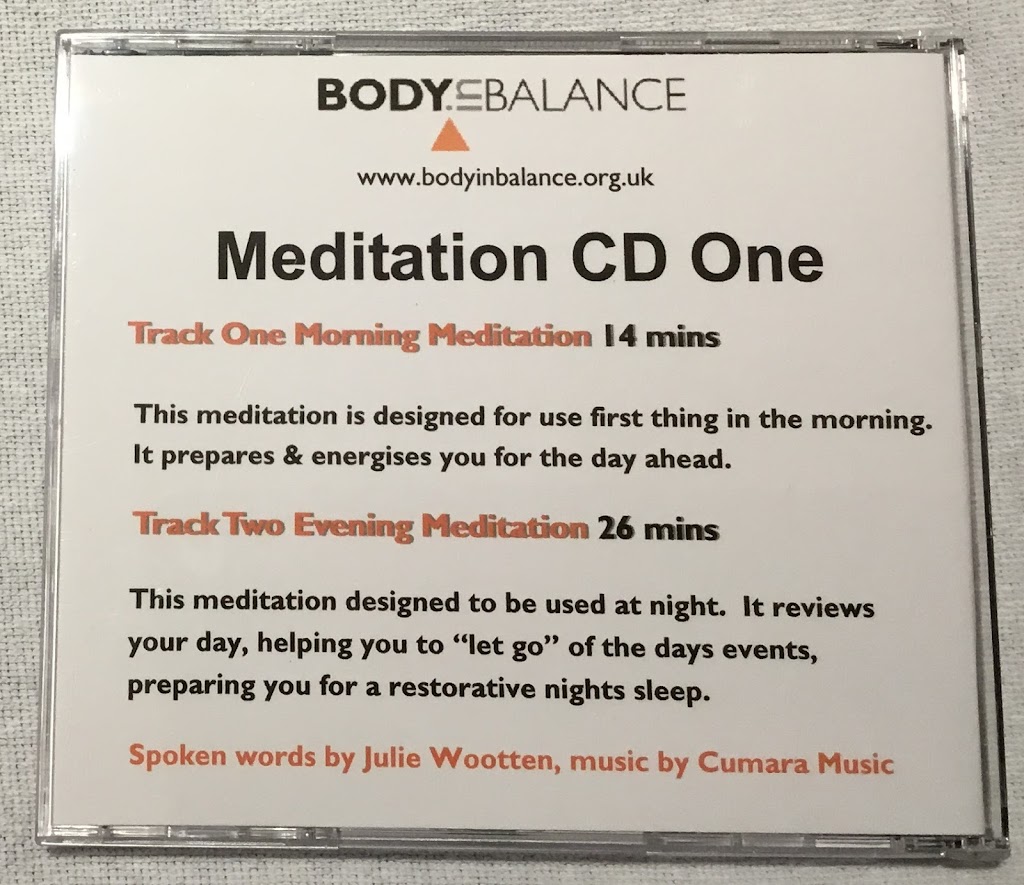 Chakra Balance meditation
Evening Meditation
Bespoke Meditations
Do you require a bespoke meditation?
A meditation to relax a child before bedtime? A meditation to help you sleep? A meditation for clients to listen to during a treatment of therapy? If so, please do contact me to discuss this.
Customer Feedback
"Julie's Meditation sessions are always an enlightening journey". AY, New Forest
"I regularly attend Julie's meditation sessions and I have found them extremely helpful in my healing process" TB, New Forest