After having M.E. for many years, I looked at ways to reduce toxins in my life.

I started using Neal's Yard Organic products and benefited from their pure organic ingredients.

The next logical step was to use them in my therapy business and to sell these wonderful products so others could benefit from them too.
I have added Holistic Facials to my treatment portfolio and use the lovely organic Neal's Yard products in my facials.

I also love the fact that Neal's Yard Remedies Organic are a British company. They also have great ethics and sustainability credentials. Read more about this here.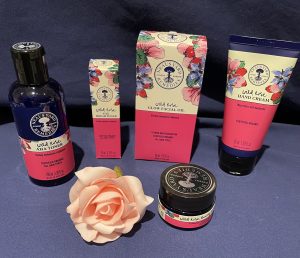 You can buy from me anytime by:
Contacting me and letting me know what you would like to order and I will order it for you
Place an order here and have it delivered to you. If you spend over £40, delivery is free.
I do also keep a some products in stock – ideal if you run out of something or need a gift in a hurry!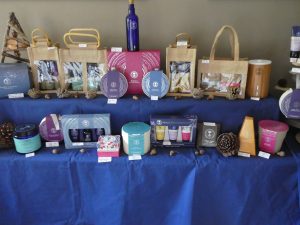 You can browse the online catalogue by clicking here.
I also offer Neal's Yard Pamper Parties and Showcase Events and these include facials, hand pampering and feet pampering sessions. These can either be held at my house/garden or at yours.
Click here to find out the benefits of hosting an event for me and learning about the gifts and free/half price shopping that you can get.
Please do contact me if you have any questions or if I can help in any way.

Follow me on at Neal's Yard on Social Media
Facebook
Twitter
Instagram

Thank you