Animals have always played a special place in my life, so offering Animal Healing is something that I love being able to do.
I can either work with the animal in person either in your home (a travel supplement may apply), or in at a venue to suit us both, or I can work with the animal distantly.
I will need to have a consultation with the owner and then I will dowse to see which crystals to use.
The animal will be placed in a grid or crystals whilst I carry out hands-on healing on the animal.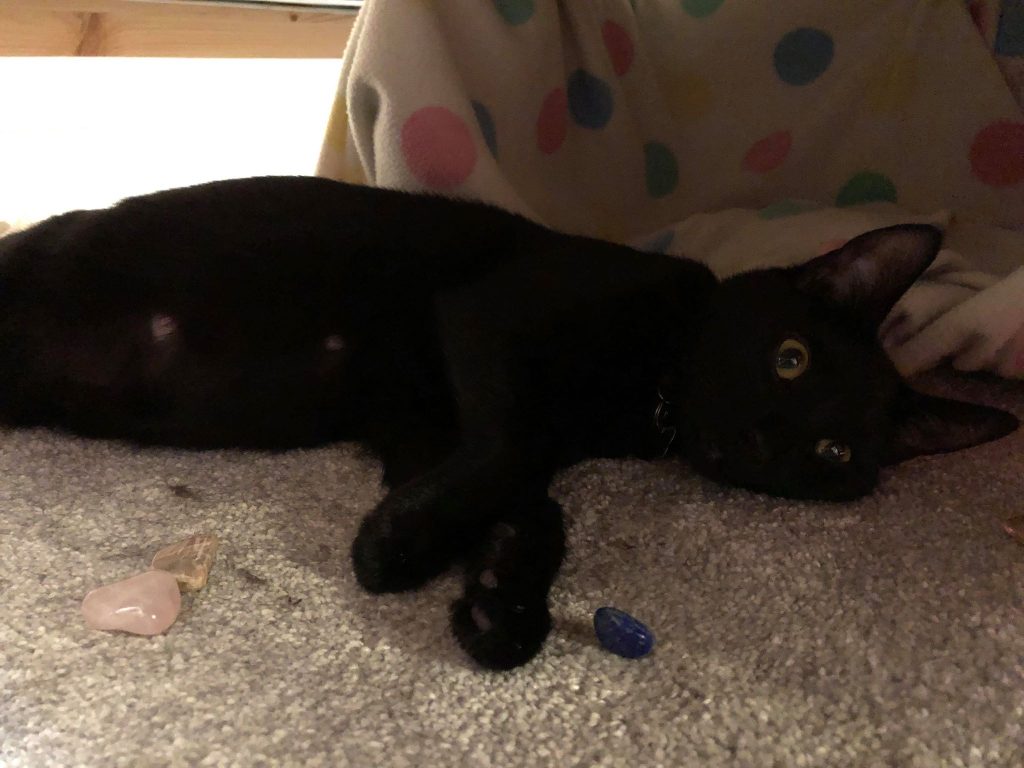 Animal healing usually happens quickly as they just accept the healing energy. Animals will often move away when they have had the hands-on healing they need.
If the session is via Distant Healing, you will receive feedback on the session with a follow-up call or email.
Cost £40 per session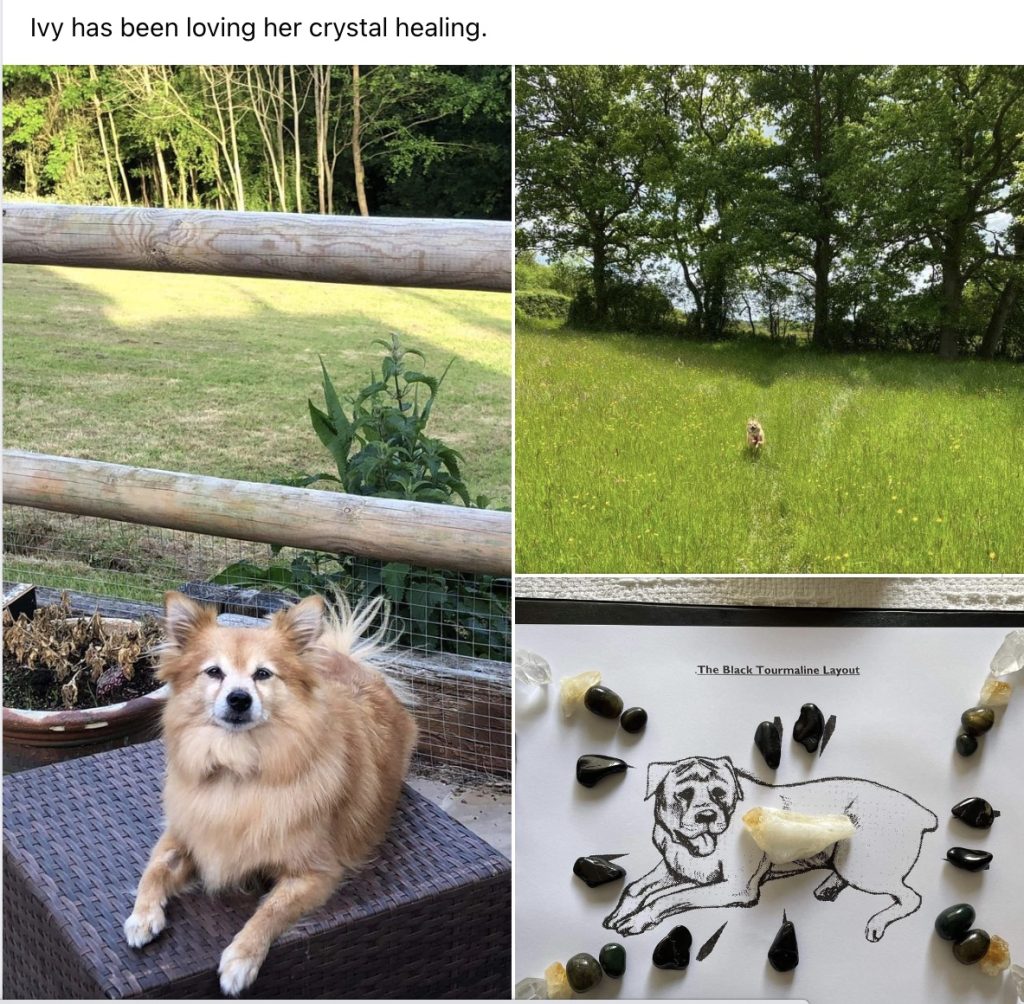 Client Feedback
Ivy is feeling much more comfortable and definitely feels more relaxed in herself. I'm really grateful for your time Julie. S.T. Hampshire
You helped my Cassy in her twilight years and you've even worked on our guinea pigs! Crystals are so powerful for animal healing. S.T. Hampshire